What is Insyze?
Insyze is a multi-brand plus size fashion marketplace with personalized outfit ideas and recommendations. Your style feed is completely unique to you! We are working to make your recommendations for items in your style, size and budget to be even better, so make sure to Like or Dislike your recommendations so we can learn what to serve you.
Where are you based?
Our team is based in Chicago, IL; Las Vegas, NV; and Sydney, Australia. All our brands ship from the US.
What is my style feed?
Your style feed is completely unique to you! It's a feed of inspiration, with outfit ideas by our stylists, video try-ons in items we think you'll like and recommended items for your size, style and budget.
What is the Explore section?
Insyze is proudly a community of plus size people who love fashion or are looking for style inspiration! Your Explore features posts and chats from the community. We encourage you to join in, either by posting or liking, commenting and answering chats. You'll earn Insyze Points when you do!
What are Insyze Points?
Insyze Points are loyalty and rewards points that you can earn to redeem for dollars to spend on Insyze. See a detailed breakdown of what you get for your Points here.
How do I buy something on Insyze?
If you see something you like, you can add it to your cart. Tap the cart icon in the top right hand corner to be taken to the checkout!
So we can be more sustainable, items are shipped directly from the brands, so you may receive your order in multiple packages.
Where do you ship to?
We currently only ship to the US. Please let us know if you're based internationally and would like us to ship to your region.
See our shipping policy here.
What's your returns policy?
We offer 14 day returns. Check our policy and how to start a return here.
How do I create an Account?
On the top right of your screen, click the 'Get Started' button. Follow the prompts to fill in your personal information and create a username. Your username can easily be changed by going into your account at a later date.
What is a Collection?
A Collection is similar to a wishlist, or a board you would create on Pinterest. But with Insyze, everything in your collection will be a shoppable link to a number of different plus size brands.
How do I get personalized style recommendations?
Our style quiz is a short, simple way to get weekly plus size style recommendations. You simply fill it out here and create a profile to automatically receive clothing recommendations.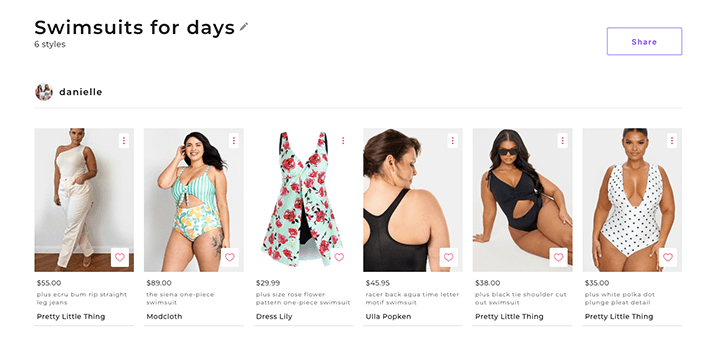 How do I add pieces to a Collection?
On every item on Insyze.com, there is a heart on the top right corner of the product while scrolling. If you have selected a product, there will be a button that says "Add to Collection"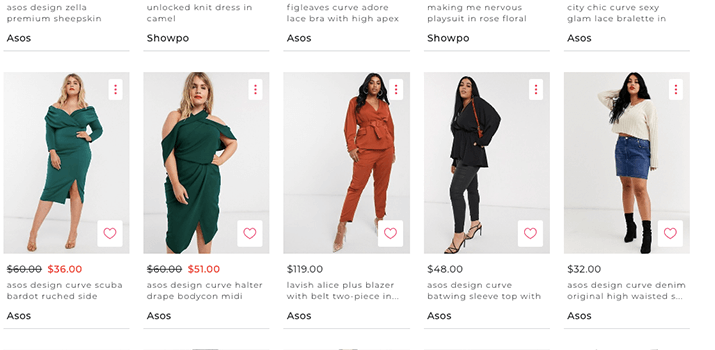 How many Collections can I create?
Unlimited. Go crazy!
Who can see my Collections?
You can choose for a collection to be private or public. When public, you can share it with others and have people follow.
How Can I Embed a Collection into my own personal blog?
If you have your own personal blog, you can embed your collections directly into your blog. By doing this, your collection will seamlessly fit into your blog without requiring you to do any of the coding.